Arizona Aikido
Coming Up ...
23 February 2019
Training - February 18 - 23, 2019
Kata dori (ikkyo, nikyo) Kokyunage, kata dori variations, with munetsuki and tanto tsuki. Saturday - Weapon Arts

[
More Upcoming Events
]
What's New
2 February 2019
The Mindful Child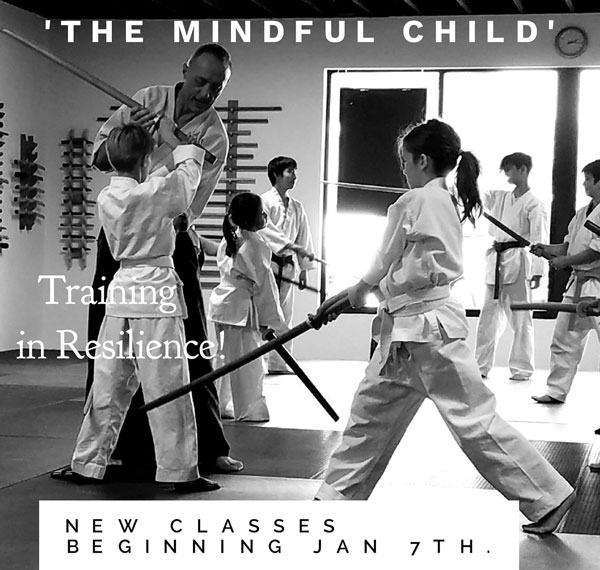 Arizona Aikido Agatsu Dojo is pleased to announce a new series of classes called The Mindful Child offered and taught by Moylan Ryan Sensei. The 'Mindful Child' class series uses the platform of Aikido, a non violent Martial Art, integrated with Yoga practice, Mindfulness Meditation and Socioemotional learning to teach resilience building and self regulation skills to your child. Children grow up in a fast paced, complex world that creates a high demand for their attention. Learning to remain Centered and Responsive in times of challenge empowers your child to make smart decisions, gain greater self control and navigate the academic and social decisions of life with greater ease. Classes will begin on January 7, 2019, and follow on a weekly basis.
Sunday 10:30 a.m. - 6-year old children
Monday 5:15 p.m. - 7 to 10-year old children
Wednesday 5:30 p.m. - 11 to 14-year old children
For more information, please contact Moylan Ryan Sensei or call him at (602) 308-8394 or email Arizona Aikido

[
More
]