Arizona Aikido
Coming Up ...
24 March 2018
Training - March 19-24, 2018
Yokomenuchi ikkyo, nikyo, sankyo and yonkyo. Koshinage from shomenuchi, yokomenuchi, katate dori and munetsuki.

[
More Upcoming Events
]
What's New
28 February 2018
Wendy Whited, 7th dan Seminar - April 13 - 15, 2018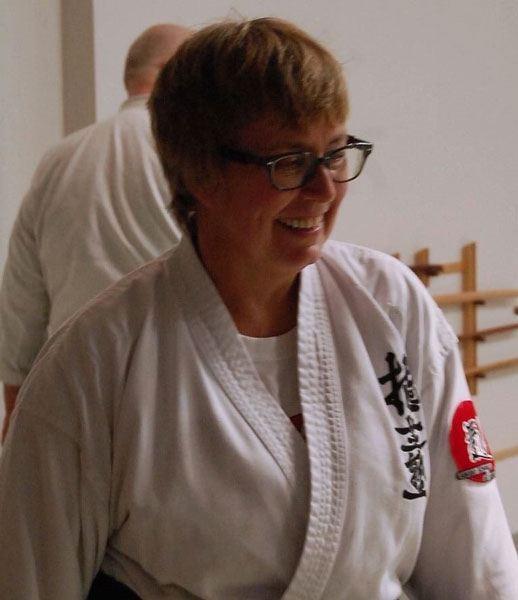 Arizona Aikido Agatsu Dojo is proud to present our Annual Winter Seminar (pushed this year to April!) featuring Wendy Whited, 7th dan, Aikido Schools of Uenshiba, Inaka Dojo, Beecher, Illinois! Whited Sensei has extensively studied Saotome Shihan's aikido, with its strong emphasis on both martial realism and the nurturing of inner peace. In 2015, Saotome Shihan awarded Whited Sensei her 7th degree black belt in recognition of the skill level achieved in her forty-five years of training. Her supplementary studies in Iaido, Judo, and Shorei Ryu Karate give her a well-rounded appreciation of the martial arts. As a retired teacher by profession, she brings a clarity of presentation to classes at Inaka Dojo, as well as to the seminars she teaches around the country as a senior instructor with Aikido Schools of Ueshiba. The seminar will be held at Arizona Aikido's Agatsu Dojo, 939 W. Camelback Rd., Phoenix, AZ 85013. Access to the dojo is easy via the light rail system. Exit at the 7th Avenue Station and the dojo is just a short walk to the west. There is plenty of parking at the dojo, as well. The dojo is immediately east of the 11th Avenue traffic light and bus stop on the south side of Camelback Road. April is a nice time to be in Phoenix! If you'd like to check it, here's the Phoenix weather. Download the flier here You can register and pay online: Cost for the full seminar is $100.


[
More
]